The key to growing healthy orchids is knowing how often to water them. Overwatering your plants will stunt their blooming and bud germination. Experts recommend watering orchids every 10 to 14 days. To determine if you should water your orchids more often, take an ice cube and drop it in a glass of water. Any shape will work. When the ice melts, the water is slowly released into the soil.
All orchids are not created equal, when it comes to how often they need to be watered. The first and most important step you can take in the process of learning how often you should water your orchid is determining the species of your orchid. There are over 20,000 varieties of orchids, but I'll keep the advice simple for now by referring to what's generally the most popular and widely grown variety – phalaenopsis (moth) orchids. (There are links at the bottom of this article that will direct you towards detailed information on watering schedules for a variety of other popular orchid types.)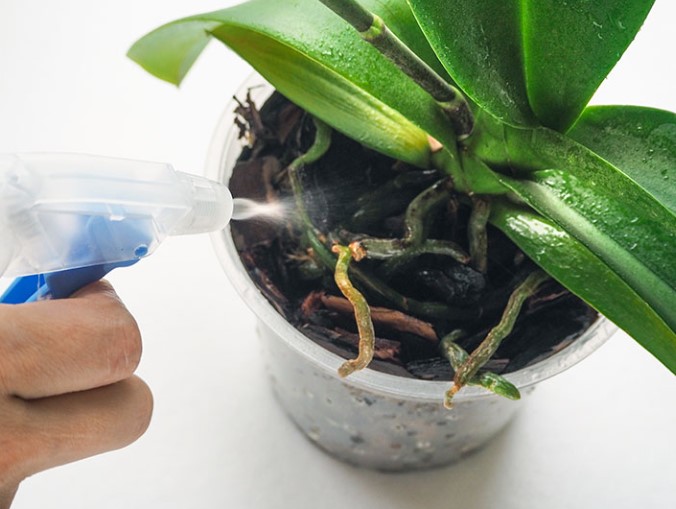 Mist orchids with water at least 2 times per week
The best time to mist your orchid is early in the morning or as soon as you notice that the top layer of the leaves has dried. If you have a warm home, you may want to mist your orchid more often. In the kitchen sink, lukewarm water should be used to thoroughly wet the media. Allow the media to drain for 15 minutes. If your orchid still looks dry after this time, it's okay to add a bit more water to the plant.
If possible, mist your orchids in the early morning, to give the leaves enough time to dry before the evening's moisture will cause root rot. For best results, use reverse osmosis water or low alkalinity water. Dehumidifier tray water is a good choice as well. Always remember to water your orchids at least two times a week.
Mist orchids at least 7 days per week
To keep orchids healthy and beautiful, you should mist them at least seven times a week. Mist the orchid leaves when you are at home or in a warm room, as excess water can cause rot and disease. You should also empty the saucer after watering. Orchid spray bottles are available at most department stores or online. Mist your orchids at least seven times per week.
To maintain the best humidity levels for orchids, you should water them once every seven days in spring and once a week during the fall and winter. Mist the orchid leaves thoroughly in lukewarm water for 15 seconds, ensuring that the media is evenly wet. Allow the pots to drain for at least 15 minutes after watering. If you find your orchids drier than usual, mist the leaves for a couple of minutes before placing them back in the pot.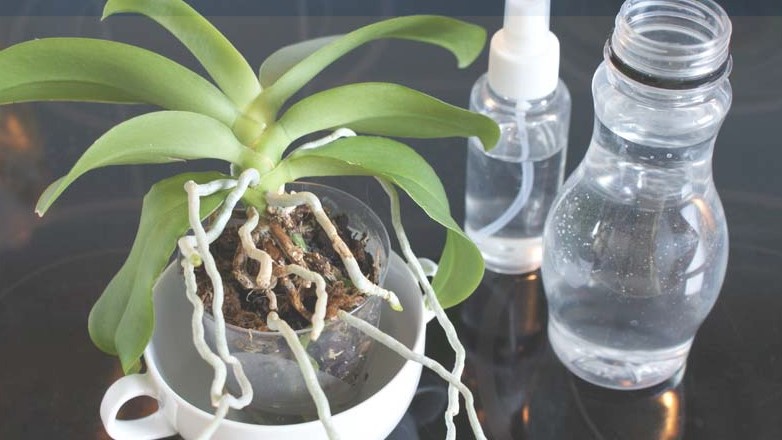 Mist orchids at night
Many people ask: "How do I mist orchids at night?" The answer is simple: a humidifier. Orchids can't produce any food without misting. The key to successfully misting an orchid is to mist the roots. But how do I know which part to spray? The most important part of an orchid is its roots. You can use a regular plastic spray bottle, but it's better to use a specialized one designed for orchid misting.
The answer depends on your climate. In climates with low humidity, orchids may need misting daily. Water vapor helps the roots absorb moisture. It's best to keep your orchids away from drafts and doors that open frequently. Once you find the right humidity environment, your orchid should start to recover. It won't take long to see results. And you'll see more blooms and healthier-looking plants.
On average, you need to water your orchid about once a week, with more water needed after it finishes flowering. There are species that will require less than this, and some that will need more. The best way to know when to water your orchid is to weigh it first, then wait a week or two, then weigh it again. If the weight has changed significantly, meaning there's a large volume of roots that have grown, it should be watered. You'll find more information on watering various species of orchids at OrchidsOnline.com: How and When to Water Orchids